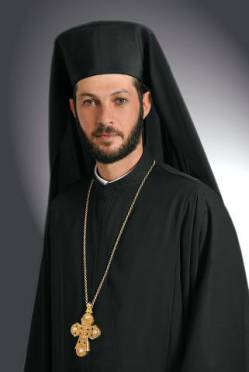 Kyrillos

Papanthimou
Bishop, B of Olympos, vicar Rhodos

Rhodos
Plateia Eleutherias

Rhodos

851 00

GREECE
[30] 22410 / 44550, 22410, 23274 Fax 22410 / 73480

imrodou@gmail.com


http://www.imr.gr
* in Archipoli (Rhodos).

fac theol University of Athens; Oxford (Abacus College) and London (St. Mary's University): Master of Arts in Pastoral Theology.

diak.

priest.

deacon and archdeacon priest of parish St. Nikolaos in Paradisiou; preacher of the Holy Metropoly of Rhodos; responsible for the personal office of Metr of Rhodos and for the website of the Metropoly.

elected bishop of Olympos, vicar Metr of Rhodos.

ordained bishop.