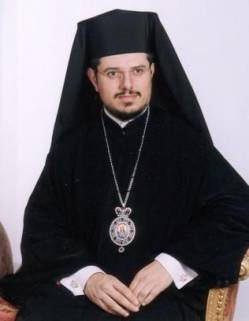 Georgios

Georgios Vladimirou
Metropol, Guinea, Patriarchal Representative Athens.

Guinea
Tel. +306932-215824, Fax +30210- 8828687

gioconakry@icloud.com
grathinon@patalex.gr

* Zakaki Limassol Cyprus. N23.4.

school Athens. diplom iur Thessaloniki, diplom Business Administration Thames Valley University London. Teacher Camberwell Green,

mission Madagaskar and India.

diplom theol Athens.

Cyprus Bank Athens.

diak ;

⊖ ;

protosynkellos Hong Kong, redactor "The Censer".

archim ;

Patriarch Secretary Alexandria.

⊕ ;

B Nilopolis, Epitropos Alexandria.

M Zimbabwe.

M Accra, Patriarchal Representative Athens.

M Guinea Patriarchal Representative Athens.

Athens Interorthodox committee preparation Panorthodox Synod 2016

member of the Holy and Great Synod of the Orthodox Church in Crete.