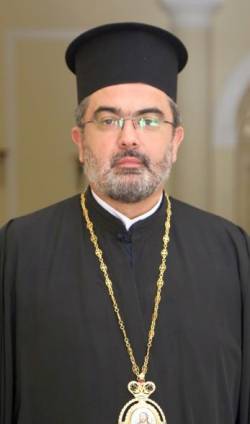 Gennadios

Stylianos Stantzios
Bishop, Botswana

Botswana
B.P. 00217 Plot 18694, Masokwe St

Gaborome

BOTSWANA
+30 6956.307788, 00267.76.6464.59

bishop@orthodoxbotswana.org
secretary@orthodoxbotswana.org
genadgreece@yahoo.com

Metropolitan of Botswana

Metropolitan of Nilopolis

* Esslingen Germany. N17.11. stud theol Thessaloniki.

mon (Spyridon Langada).

diak .

⊖ .

eparchia Philippi.

archigrammateus Alexandria.

stud Missiology Urbania Roma Vatican scholarship.

⊕ Auxiliary B Niloupolis, archigrammateus Patriarchiou.

B Botswana.

B Botswana.

Joint international commission for the theological dialogue (cath-orth), Chieti, Italy.