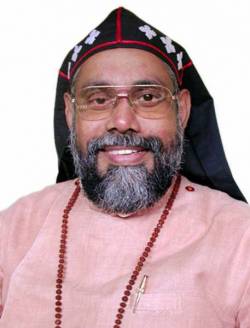 Meletius

Yuhanon Murimakil
Metropol, Thrissur

Thrissur
Gethsemani Seminary, Mannuthy,

Thrissur Kerala

680 651

INDIA
Phone: 0487 2371039, 2371748, 9447037174

mormilitos@gmail.com
yuhanonmilitos@hotmail.com


www.yuhanonmeletius.org
diak

* Ezhakaranadu Vettithara Kerala. N?

M Th Bangalore.

stud Syriac teacher English Damascus.

Teacher Seminary Malankara Syrian Orthodox Theol Seminary Puthencruz.

⊖ .

Lutheran School of Theol Chicago, ThM.

⊕ Damascus B.A., B.D., M.Th.

stud Pontifical Institut Dharmaram Bangalore.

mon.

OKI Regensburg.

Ecumenical Bishops' Congress London.

stud theol Chicago.

from "Syr" to "India".