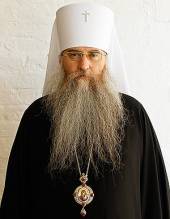 Longin

Vladimir Korčagin
Metropol, Simbirsk+Novospassk, Metr. Simbirsk

Simbirsk
ul. Uljanovskaja 2,

Uljanovsk

432017

ROSSIJA
(and fax) [7] 422 370582. 370399.

simbirsk-eparhia@mail.ru


https://mitropolia-simbirsk.ru/
* Suhumi Abkhaz. N29.10.

stud philolog Univ Suhumi.

exkursovod.

teacher Russian language secondary school Suhumi.

Soviet Army.

Seminar Moskva.

mon St. Sergius' Lavra. (St. Longin of Sotin)

diak

⊖ ;

Akademia Moskva.

Fak theol Sofia Bulgaria.

Head representation of St. Sergius' Lavra in Moscow.

igumen.

archim

⊕

M Metr. Saratov.

Simbirsk+Novospassk, Metr. Simbirsk.