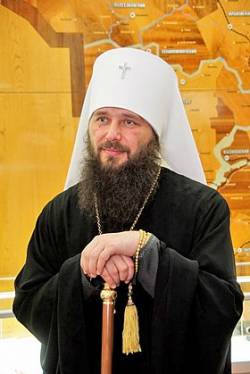 Feodor

Nikolaj Kazanov
Metropol, Volgograd+Kamyšin, Metr. Volgograd

Volgograd
Čapajeva 26,

Volgograd

400012

ROSSIJA
[7] 442 368606, 327797, 449186, 447326, 447338. fax 327894, 327997

volg.eparhia@mail.ru


www.volgeparhia.ru
* Jaroslavl in the family of employees. Baptized in adolescence.

Jaroslavl Railway College in the specialty "Automation - Remote Control".

Jaroslavl Polytechnic Institute .

diplom Jaroslavl State Technical University on specialty "Automobiles and automobile economy."

stud. Theol school Jaroslavl.

mon.

diak. (A of Jaroslavl Micah) parishes and monasteries

priest.

stud correspondence sector of Moscow Theological Seminary.

abbot.

chairman department cooperation with medical institutions

Dean Nekrasovsky district

chairman Department charity, social service and interaction with medical institutions. abbot St. Cyril and Athanasij Monastery

Moscow Theological Academy (correspondence course).Fac theol Jaroslavl State Pedagogical University. (correspondence course).

archim.

church of the Holy Virgin Jasenevo B.Pereslavsky+Uglič (Patr. Kirill).

B Volgograd+Kamyšin, Metr. Volgograd

M.