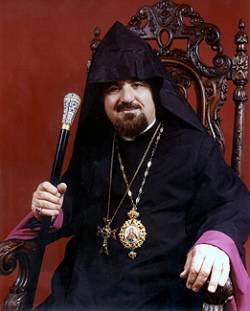 Vatché

Hovsep Hovsepian
Archbishop, former Primate Western Diocese USA.
3325 North Glenoaks Blvd.,

Burbank

CA 91504

USA
armenianchwd@earthlink.net

Passed to the Lord

* Beirut. N?

Seminary Antelias.

diak .

⊖ Antelias.

stud Edinburgh.

Parish USA.

⊕ Etchmiadzin.

Diocesan Legate Canada.

seventh primate Western diocese since 1927.

A.

member Supreme Spiritual Council. Organization National Ecclesiastical Assembly for the election of Karekin I.