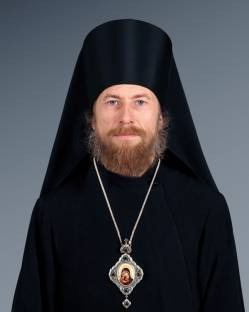 Leontij

Vasily Kozlov
Bishop, Syzran+Šigony, Metr. Samara

Syzran
Internatsionalnaja 12,

Syzran

446013

ROSSIJA
[7] (8464) 3612-36, -70, -40.

syzran.eparhia@yandex.ru


https://syzran-eparhia.ru/
*Moskva, engineers family. N5.6.

Aviation Construction College.

military service. 1991 baptized.

Aviation Technology Institute.

Seminar and Akademia Moskva.

stud Modern Greek Patras Uni.

mon, diak (A Jevgenij).

teacher Ancient Greek Akademia.

⊖ (A Jevgenij);

kandidat "St. Nicodemus the Hagiorite".

hegumen.

Jerusalem.

namestnik monastery Ganina Jama Jekaterinburg (place of murder Nicholas II and Royal family).

⊕ Syzran+Šigony, Metr. Samara.