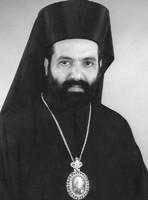 Gregorios

Georgios Stergiou
Metropol, Kamerun

Kamerun
P.O.Box 949

Yaounde

KAMERUN
Tel: +237-69502272, +237-661150812

gregoriosfr@yahoo.gr
camgregorios@gmail.com


http://www.metropolisofcameroun.org
* Megara Attika. N25.1.

mon, Megara Salom.

diak

⊖ archim, diplom. theol Athens.

director personal office patr.

Stud Belle arti Gregoriana Roma and Archdiocesan Vicar of Central Italy of the Holy Metropolis of Italy

⊕ M Kamerun

member of the Holy and Great Synod of the Orthodox Church in Crete.