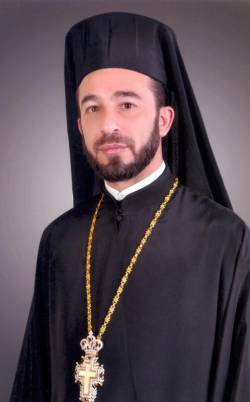 Panteleimon

Arathymos
Metropol, Naucratis

Naucratis
24, Av.Stephane Tchitchelle, Centre Ville, Pointe Noire, B.P.183

Brazzaville

REPCONGO
+ 242 068 84 93 64

cfsecr.pa@gmail.com
theologos.congo@gmail.com


www.orthodoxnaucratis.org
M Brazzaville and Gabon.

M Naucratis

* Tinos. N27.7. N? dipl theol Athens, French Institute Athens.

diak M Syros (Steka).

⊖

archim Syros.

Archigrammateus Holy Synod Alexandria, delegate King Abdullah International Centre for Interreligious and Intercultural Dialogue.

⊕ B Brazzaville and Gabon

member of the Holy and Great Synod of the Orthodox Church in Crete.