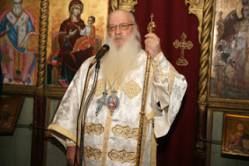 Demetrios

Ntigkbasanis
Metropol, Gjirokastra

Argyrokastro
Rr. "Alqi Kondi", nr. 27.

Gjirokastër

ALBANIA
Tel. +355 8424266 Fax +355 8423773

mitropolia.gjirokaster@yahoo.com

*, N26.10.

Dipl Theol Thessaloniki.

teacher Theol High School.

Teacher Ampetios School Kairo.

Monastery St. Catherine Sinai.

director Library St. Catherine Sinai.

monk Monastery of St. Catherine Sinai "Dimitrios".

diak.

priest.

Econom Metochion of St. Ekaterini Ioannina and Representative of Sinai Monastery in Epirus.

protosingjel Gjirokastra.

⊕ B Gjirokastra.

member of the Holy and Great Synod of the Orthodox Church in Crete.