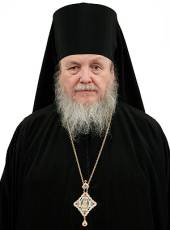 Nikolaj

Svjatoslav Pogrebnjak
Bishop, Balašiha+Orekhovo-Zujevo, Metr. Moskva, vikar Patriarch, chairman Publishing House Moscow Patriarchate,

Balašiha
Pogodinskaja 18/1,

Moskva

119435

ROSSIJA
[7] (499) 703-0214.

books@rop.ru


www.rop.ru
* Moskva. N16.2

stud medicina Moskva.

Galerie Tretjakov.

diplom biblio-science.

Dom knigi Moskva.

red. "Žurnal Mosk. Patr." (archim Innokentij Prosvirin)

married, daughter Sophia.

baptized.

biblioteka Mosk. Patr.

diak Ljubertsi

⊖ Ljubertsi.

teacher dogmatics, New Testament, byzantine Greek. "Moskovskije eparh. vedomosti".

rektor Balašihi.

red.

diplom Seminar Moskva (eksternat)

mon Novodevičij Monastery

archim

⊕ Moskva B Balašiha, vikar eparchy Moskva.

chairman Publishing House Moscow Patriarchate.

vicar Patriarch without changing the title.

Balašiha+Orekhovo-Zujevo, Metr. Moskva (eparchy created after dividing eparchy of M Juvenalij).