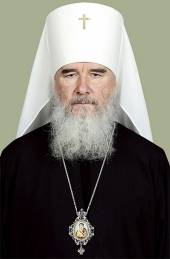 Kliment

German Kapálin
Metropol, Kaluga+Borovsk, Metr.Kaluga, Chairman Department Publications

Kaluga
Naberežnaja 44,

Kaluga

248000

ROSSIJA
[7] 4842 577271, 576500, fax 562700, p 744700.

eparhia@eparhia-kaluga.ru


www.eparhia-kaluga.ru
* Ramenskoje (Moskva) worker's family. N8.12.

mačinostroitelnyj tehnikum Moskva.

Seminar Moskva.

Soviet Army.

Kandidat Moskva.

Syndesmos.

mon.

diak

⊖

teacher Seminar.

archim

⊕ B Serpuhov, vikar Moskva.

New York.

A.

A Kaluga.

First Deputy Chairman Department External Church Relations.

M. Metr.Kaluga

Chancellor Moscow Patriarchy.

Chairman Department Publications.

325 years Moskva Theol Academy.

Dr.Hist (habilitation) "Russian Church and civilizating of Pacific North in XVIII-XIX cc. (on Alaska' materials)"