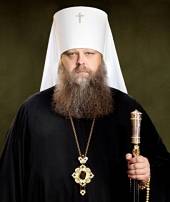 Merkurij

Igor Ivanov
Metropol, Rostov+Novočerkassk, Metr. Don, Head Sofrino Factory

Rostov
Portovaja 72A,

Rostov na Donu

344002

ROSSIJA
[7] 863 21017-01, -27, -47.

info.rostov@mail.ru
rosteparch@mail.ru


www.rostoveparhia.ru
* Porhov Pskov. N7.12.

medbrat Pskov.

diplom pediatr Leningrad.

mon.

diak (A Smolensk Kirill).

⊖ ;

Sv. Nikolaj sobor Kaliningrad.

rektor Jantarnyj,

Svetogorsk,

igumen.

Seminar Akad Sankt-Peterburg (correspondence course).

Kaliningrad.

archim

⊕ B Zarajsk.

vikar Moskva.

Administrator Patriarchal Parishes of the Russian Orthodox Church USA.

Chairman Department Catechesis.

M Rostov+Novočerkassk, Metr. Don.

Director Sofrino.