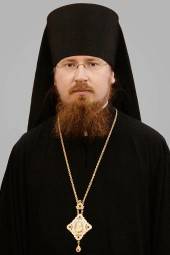 Feodorit

Mikhail Tikhonov
Bishop, Venёv, vikar Tula
ul. Žukovskogo 61,

Tula

300041

ROSSIJA
[7] 4872 312460, 3639-95, -85, fax 361507, 360507.

tulamitr@mail.ru


https://tulaeparhia.ru/
* pos. Oktjabrskij Ryazan oblast

Seminar Moskva.

Master's degree, Ecole Pratique des Hautes Etudes (Paris).

kandidat, Akademia Moskva.

assistant of A Jevgenij at Academy and at ROC's Commitee on Studying.

mon

diak

stud Religious studies St John The Theologian Institute, Moscow

priest

moved to Skopin eparchy.

archim

B Skopin, Metr. Ryazan.

Zvenigorod, vikar Patriarch, Rektor Akad Seminar Theol.

Venёv, vikar Tula.