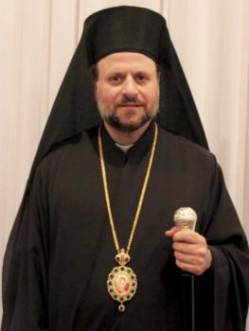 Nicholas

Ozone
Bishop, Miami and South-East

Miami
1012 N Ocean Blvd. Apt. 1502, Pompano Beach, FL

Pompano Beach FL

33062‐4060

USA
[1] 954 942‐2361

bpnicholas@antiochian.org


www.antiochian.org
* Damaskus. N6.12. French Lycée Laïque, Omia High School

emigrated to USA. Northeastern University Master Science Electrical Engineering, Object-Oriented Design, Architecture, Coding.

MDiv Holy Cross Greek Orthodox School of Theology Brooklyn, Massachusetts.

diak (M Philip)

parish Fort Lauderdale, Florida

priest (B Antoun)

archim (M Philip)

vicar Brooklyn

B Brooklyn, Auxiliary North America Monastery of Our Lady Balamand Lebanon

Doctor of Ministry program at Pittsburgh Theological Seminary

B Miami.