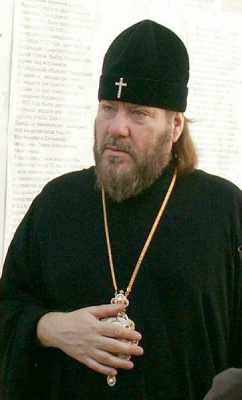 Athanasios

Kykkotis
Metropol, Kyrene, Exarch Libya, Patriarchal Representative

Kyrene
Slavianskaya Sq. D. 2 Μoscow, , Russia

Moskva

109240

ROSSIJA
[7] 495 923-7566, -4468, 7248629, fax [7] 495 6234757.

church.kulishki@gmail.com
m.kyrinis@gmail.com

* Morphou Cyprus. N18.1. scholarship Mon. Kykkos stud Athens Theol and Byz. Music, Paris Sorbonne Histoire du monde byzantin.

diak

⊖

archim Ephoros Kykkos.

Patriarchal Representative Moskva.

⊕ .

Orden St. Sergij Radonež.

M Kyrene.

Cross St.Savvas with star

member of the Holy and Great Synod of the Orthodox Church in Crete.