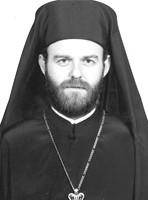 Dimitrios

Themistokles Zacharengas
Metropol, Irenupolis, Exarch of Eastern Tanzania and Seychelles Islands

Irenupolis
P.O.Box 1090,

Dar es salaam

TANZANIA
Tel: +255-713466266, +255-747808027 Fax: +255-222600151

orthodoxtanzania@yahoo.com


www.orthodoxtanzania.com
* Sohos Thessaloniki. N26.10. Eccl school and Fac theol Thessaloniki.

mon, Arch Michail Rhodos.

missions Madagascar, India, Hongkong, Philippines.

diak Hongkong (M Nikita).

⊖ Hongkong (M Nikita).

archim ;

parish Alexandria, director Publication Department.

⊕ ;

M Kamerun.

M Irinupolis.

member of the Holy and Great Synod of the Orthodox Church in Crete.