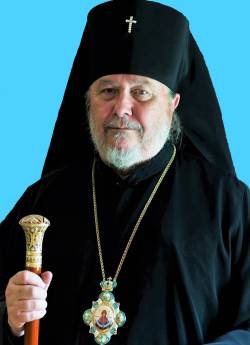 Irénée

Rochon
Archbishop, Quebec, administrator Canada

Canada
3495 - 15 avenue,

Rawdon

Quebec JOK 1SO

CANADA
Phone: 450-834-2870 Fax: 450-834-5471

bishopirenee@archdiocese.ca
office@archdiocese.ca


https://www.archdiocese.ca
* Montreal, in large French Canadian Roman Cath family.

orth Montreal (A Vitaly ROCOR).

B.A. Slavic Studies Ottawa.

stud theol Holy Trinity Jordanville.

mon.

diak ROCOR Brussels.

⊖ ROCOR Geneva.

ROCOR parish Lyon.

ROCOR French mission Montréal Canada.

from ROCOR to OCA.

igumen.

parish Montreal.

Russian Cemetery Rawdon QC.

archim .

⊕ B Quebec vicar Canada.

administrator Canada.

Bishopc of Ottawa and the Archdiocese of Canada

A.