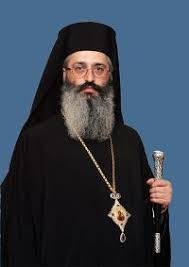 Anthimos

Christos Koukouridis
Metropol, Neai Chorai 36 Ierai Mitropóleis - Alexandroupolis

Alexandroupolis
Mitropolis,

Alexandroupolis

681 00

GREECE
[30] 25510 27853, 25510, 26359. fax 25510 21657 Athens 2105247212

imalex@imalex.gr


www.imalex.gr
* Alexandroupolis. N3.9.

absolvent Theol Scholi Xanthi.

absolvent acad paedagog Alexandroupolis.

diak

diplom theol Thessaloniki.

⊖ ephimerios Alexandroupolis "Thraki Hellada mou" english turkish

⊕

member of the Holy and Great Synod of the Orthodox Church in Crete.

with Patr Bartholomaios in the Church of the Birth of Our Lady at Belgrat Gate Istanbul: "Metropolitan Anthimos is the most dynamic B in Greece"