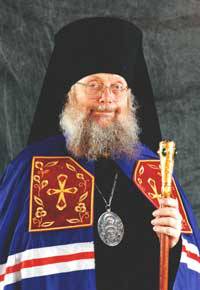 Seraphim

Kenneth William Storheim
Archbishop, former A Ottawa+Canada
Box 179,

Spencerville

Ontario K0E 1X0

CANADA
[1] 613 925-5226, fax -1521
* Edmonton luth "Kenneth-William". N4.12.

Vancouver School of Theology,

Anglican priest.

Orth.

diak (A Sylvester).

⊖ (M Theodosius).

⊕ B Edmonton.

Auxiliary to the M.

B,

A Canada

suspended by OCA's synod of bishops.

Holy Synod of Bishops of the Orthodox Church in America canonically deposed the retired Archbishop Seraphim from the status and all sacred functions of the episcopacy, removed him from the ranks of the clergy, and returned him to the status of a lay monk.