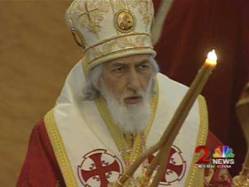 Nikolaj

Soraich
Bishop, former B Sitka and Alaska, ROCOR
5170 Evaline St,,

Las Vegas

NV 89120-1002

USA
[1] 907 279002-5, -6, fax 2799748

www.dioceseofalaska.org
* Butte MD Serbian parents. N6./19.12. Christ the Savior

Seminary Johnstown PA.

mon

diak

⊖ Serbian Orth Cath Alhambra.

Serbian parish Billings MT.

stud theol Beograd.

Serbian parish Las Vegas NV.

OCA.

Chancellor of bishop Tikhon.

archim

⊕ B Baltimore, auxiliary to the metropolitan.

B Sitka

retired and left diocese of Sitka.

released by the OCA to the ROCOR as a retired bishop.