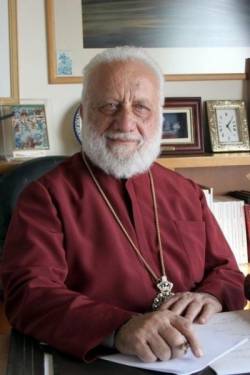 Georges

Khodre
Metropol, Byblos, Botrys, Mont Liban

Jbail
Archevêché Grec Orth, Al Matri

Broummana

LIBANON
[961] 4 86241-8, -9, 961647, 961209

arch@ortmtlb.org.lb


www.ortmtlb.org.lb http://georgeskhodr.org/en
* Tripoli Liban. N23.4.

together with fifteen students faculties of Law and Medicine, he founded the Orthodox Youth Movement

pacifist demonstration against the French colonial government

Dr. iur Université St. Joseph Beyrouth

Dipl theol St. Serge Paris

diak

⊖

parish Tripoli

Dr.h.c. St. Serge Paris, 1988 Dr.h.c. St. Vladimir´s New York

⊕ ;

Mondo Migliore.