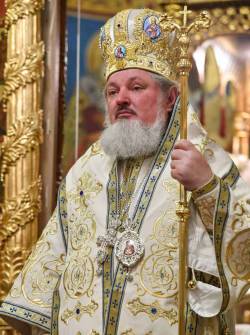 Varlaam

Merticariu
Bishop, Ploieşti, vicar patriarhal, Metr. Muntenia+Dobrogea
Strada Mitropolit Antim Ivireanul nr.29, sector 4

Bucureşti

040111

ROMANIA
[40] 21 40671-61, fax -62.
* Ştiubeni jud. Botoşani. N?

liceu Săveni.

Seminar Teol Neamţ.

Fac Teol Bucureşti.

stud Bossey.

Dr. theol.

stud St. Steven's College England.

Louvain (Erasmus).

⊕ B Ploieşti vicar patriarhal

Secretary of the Holy Synod of the Romanian Orthodox Church

member of the Holy and Great Synod of the Orthodox Church in Crete.