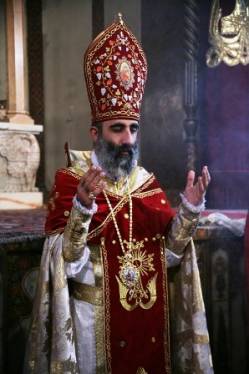 Vardan

Aristakes Navasardyan
Bishop, Primate Baltic States

Baltic States
Catholicosate of All Armenians

Etchmiadzin

1101

ARMENIA
Primate Diocese of the Baltic States

* Yerevan.

Russian school Yerevan.

Spiritual Academy Shirak.

Gevorkian Theol Seminary Etchmiadzin.

diak Mother Cathedral of Holy Etchmiadzin (B Michael Ajapahyan).

assistant Grand Sacristan Etchmiadzin.

priest (A Parkev Martirosyan).

Sydney.

director Christian Education Center, coordinator Armenian Academy Kolkata West Bengal, dean Eurnekian public school Etchmiadzin, Kindergarten Armavir.

archim.

Dr.theol "Christian Education in the Third Republic", Gold Metal of the Ministry of Culture Armenia.

B.

Movses Khorenatsi medal by Republic Armenia President Serzh Sarkisian.