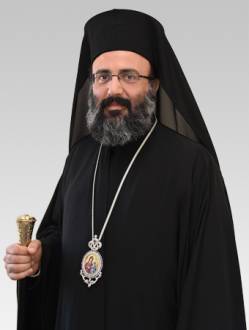 Silouan

Oner
Metropol, British Isles and Ireland

British Isles
St. George's Cathedral 1A Redhill Street, Regent's Park NW1 4BG UK

London

NW1 4BG

GBRITAIN
0044 2089429676 - 0044 7801668785

orthodox@btinternet.com
fr.samir@antiochianorth.co.uk


https://www.antiochian-orthodox.co.uk
*

Mechanical Engineering Tishreen University, Lattakia.

Master Theol, St. John Damaskus Institute, Balamand, Libanon.

parishes Lattakia.

priest, archim.

director orthodox Youth Movement Lattakia.

Dr.theol, Ethics University Thessaloniki.

counselor Metropolitan John Mansour, abbott St. George.

B British Isles and Ireland.

"At last we have our own bishop, who should be permanently resident in Britain from early in 2016; so we are looking forward to seeing a lot of him. Meanwhile he is to be enthroned at our London cathedral on 28th November."