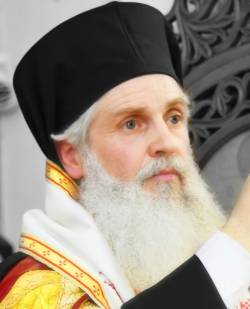 Nikolla

Hyka
Metropol, Apolonia+Fieri

Apolonia
Rruga Kavaja 151,

Tiranë

ALBANIA
Tel: +355 34908121

mitropoliafier@orthodoxalbania.org
bishop.nikolaos@gmail.com


www.orthodoxalbania.org
*in Albania, N6.12.

Valta Peloponnes Greece.

baptized Valta.

⊖ grad theol Academy "Resurrection of Christ" in St. Vlash of Durrës.

mon.

diak.

dipl theol Athens.

⊕ B Apolonia, vicar Tiranë, director Theol Academy "Ngjallja e Krishtit" Shën Vlash.

M Apolonia+Fieri

member of the Holy and Great Synod of the Orthodox Church in Crete.