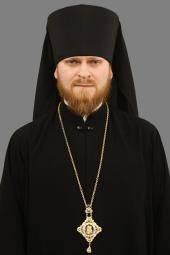 Leonid

Stjepan Soldatov
Bishop, Argentina+South America,

Argentina
Bulnes 1743,

Buenos Aires

1425

ARGENTINA
[54] 11 48236534 + fax.

secrdiocese@mail.ru


www.rusmissionsouthamerica.com
*Alapaevsk Sverdlovsk region. N29.4.

Studies at the Alapaevsk Medical School; at the Ural State Medical Academy at the Faculty of Treatment and Prevention; then clinical residency in the specialty of surgery.

surgeon Alapaevsk City Hospital.

correspondance course Ekaterinburg Theol Sem.

diak.

hieromonk.

archim.

consecrated B Alapajevsk + Irbit (Patr Kyrill).

B Argentina+South America.