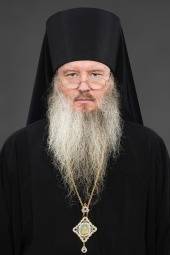 Khrisanf

Sergii Konoplyov
Bishop, Chimkent+Turkestan, Metr. Kazakhstan

Chimkent
Nurymova 6,

Šymkent

160000

KAZACHSTAN
[7](7252) 432014

shm_eparhia@mail.ru


http://eparhiya.kz/
*Alma-Ata. N. 1.4.

musical college Alma-Ata.

musical ensembles department Alma-Ata.

baptized St Nicholas Cathedral Alma-Ata.

night guard and reader St Nicholas.

diak.

⊖.

rector St Adrian and Natalia Otegen-Batyr Alma-Ata region.

Moscow Theol Seminary and Academy (correspondence course).

in charge of mission in prisons, Alma-Ata region.

teacher Homiletics and Practical Theology Alma-Ata seminary.

monk (martyr Chrysanthys of Rome).

archim.

⊕ Chimkent+Turkestan, Metr. Kazakhstan (Christ the Saviour, by Patr. Kirill).