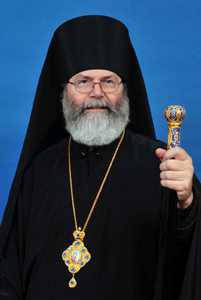 Matthias

Moriak
708 Virginia Ave Martinsburg, US

Virginia

WV 26505-5234

USA
* "David Lawrence" Cleveland OH. N9.8. John Moriak had emigrated 1913 to Cleveland from Horowa Galicia Austria.

Matthias graduated Parma OH High school.

stud Christ the Saviour Seminary Johnstown PA.

married Pani Jeannette (died 1997), two children (Matthew priest).

diak .

⊖ .

mission parish Freehold NY.

Saint Claire PA.

mon Iveron Athos.

prefect Christ the Saviour Seminary.

archim .

⊕ .

B Chicago and the Midwest.

retired.

suspended from all episcopal functions.

suspension annulled; remaining retired, attached at St. Sergius of Radonezh Chapel, Oyster Bay Cove, NY.